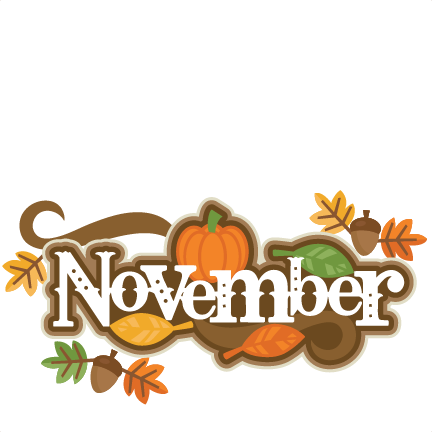 Science Units of Study:
5th: Growth & Survival
6th: Changes of State
Religion Themes:  Creation Story
Psalm of the month: Psalm 136: Praise of Thanksgiving
Report Card Conference Slips: Due Nov. 8th.  If you do not return the appt. slip, an appt. will be scheduled around other appts.  To guarantee the time of day that works best for you, please return the conference slip.
Christmas Show Attire: 
Boys: Green top; any (plain, long sleeve) & black pants, black shoes (rubber sole)
Girls: Red top; any (plain, long sleeve) & black pants / leggings/ skirt (black stockings), black shoes (any, rubber sole)
Characters: props will be given to students who are characters.
Elf: green top and pants. Black shoes.Must bring black pants to change into (for 2nd song)
Reindeer: brown top and pants. Black shoes. Must bring black pants to change into (for 2nd song)
Welcome Back!!
Looking forward to another great year in sixth grade.
Many exciting projects and activities will be coming your way.
Please be sure to have all school supplies by Monday, September 11th.
Here are some important dates to remember:
9/8       6th Grade work turned in (no later than today)
9/12     All handouts returned
9/18     Back to school night
9/21     Pizza Day
9/29    12 Dismissal
March & April 2017
Carnival Day 2017:
Important Dates: 
March 24th: 6th Grade Bake Sale
March 28th – 30th: ELA
March 31st: 12 dismissal
April 2nd: SMEF contest winners announced at 10am Mass
April 3rd: Broadway Cafe delivered
April 4th: Character Awards – Responsible
April 7th: Spring Photos (all students) / 12 dismissal
April 12th: 8:30 Mass (all welcomed)
April 13th – 23rd: Easter Recess, class resumes Monday, 4/24/17
Units of Study March / April:
Science 5: Completing "How are living things organized?"
Science 6: "What are the properties of non-metals?"
Religion: "How did Egypt become the home of the Israelites?" The story of Moses.
_______________________________________________________________
February
6A is enjoying Catholic Schools Week 2017!
Units of Study for February:
Science 5th: How are living things organized?
Science 6th: How is the periodic table organized?
Religion: Who are the matriarchs and patriarchs of our faith?
Reminders:
2/3:  Mass 8:30, 12 Dismissal; NO AFTER-SCHOOL
2/8: Play Auditions
2/9: Math Bee Gr. 3-5
2/10: Character Awards, Winter Teen Party
2/13: Mass 8:30
2/14: 6th Grade trip: Youth Rally. This trip is free.
2/15: Progress Reports Distributed
2/17: 12 Dismissal
2/18-2/26: Winter Recess
2/27: Return to School, Piano begins (Fingers in Motion) please refer to the schedule.
_______________________________________________________________________
January
 Happy New Year!
Units of Study:
Religion: Symbolism in the Old Testament
Science 5: How do adaptations help animals?
Science 6: How is the periodic table organized?
Reminders:
Character Awards: 1/12
6-8th Grade Math Bee: 1/12
Pizza Day: 1/19
12 Dismissal: 1/20
Error on School Calendar on 1/27/17: There IS school.
Catholic Schools Week Opening: 1/29 Mass followed by Expo / Book Fair
Progress Reports distributed 2/15.  Students, stay focused and do your best!
December
December was a fun filled month! Enjoy some of the photos of the activities enjoyed.
We surprised our buddies, Class 2A, with a small gift for Christmas.  They were so excited to receive the unexpected gifts!
November
Grade 6A has had an exciting month.  From learning about chemical reactions by making green slime to having a guided tour at the Metropolitan Museum of Art, I'd say from the pictures below that they enjoyed themselves.
Students received a guided tour at the Met.  Thank you to Ms. Curatolo for setting up this fantastic trip.
I'd like to also thank our chaperones.  SMS is truly grateful for you!
Current Units of Study:
6th: Why does a substance change states?
5th: How do plants and animals grow and change?
On report card day, please stop by class 6A to see the students mini projects on display in the hallway.
Reminders:
Mass 11/23 @ 8:30 am Lower Church  - all invited
Thanksgiving Recess 11/24 – 11/27, class resumes 11/28
Report Card Day  12/2 – please check your child's planner for the conference slip
Christmas Show Tickets: on sale from 11/28 – 12/2.  Purchase in person only.
Happy October!
Units of Study for October:
Science 5th: How are living things organized?
Science 6th: How is matter described?
Religion: How does God reveal himself to us in the Book of Genesis?
Virtue of the Month: Courageous
Dates to Remember:    Mass 10/20 8:30 am
Progress Reports Distributed 10/26
Halloween Party, 10/28   7pm
____________________________________________________________________________________________________
Dear Class 6A,
I want to wish each of you a wonderful fun filled summer.
It has been a pleasure teaching you.  Each of you has made great progress
this year and I am proud of your hard work.
Remember to start your summer assignment early and
dedicate one day a week to working on the assignment.
Happy Summer!
Love,
Mrs. Nikolic
May Happenings:
Sixth Grade Class Trip: NY Hall of Science
This month, the sixth and fifth grades are working on their
energy projects in Science class for the school wide energy expo.
A school-wide energy project is underway and all projects will be on display at the Spring Concert on May 26th.  Students in grades 5 and 6 are learning to build team work skills collaborating on their group projects.  Every student has his/her requirement and have been working together on Wednesdays  to complete the presentation boards and models of alternative energy.  Hope you can come to see the Energy Expo and Spring Concert on Thursday, May 26th at 7pm.
6A Has been busy the past few months from hosting fundraisers for Heavenly Angels Animal Rescue and the upcoming play,  Once Upon A Mattress.  The bake sale for the play was to raise money for costumes and set design.  There will be a final bake sale for the fundraising for the play on April 20th.
Some Reminders:
There are three upcoming trips for the 6th grade:
April 13th – 15th: Common Core Mathematics Test
April 19th : School Mass 8:30 am Lower Church
April 20th: Once Upon A Mattress Bake Sale
April 21st: Pizza Day
April 22nd: 12 dismissal; Faculty Meeting
April 28th:  5th & 6th Grade trip to CTK  play, Annie
April 29th: Family Bingo
May13th:     6th Grade trip to NY Hall of Science
May 23rd:   6th Grade Trip to the Youth Rally Day at Immaculate Conception Center
_______________________________________________________________________
Happy December!
The virtue of the month is Peaceful and the students "leant a hand" to create the Christmas bulletin board.
Here are some reminders for the month of December:
Dec. 4th:    Report Card Day, 12 dismissal
Students in 6A attend the report card meeting with their parents.
If you haven't done so already, you can buy your Christmas Show tickets after your report card appt.  If you are unable to meet your appt. time, please call the office to let us know.
Dec. 9th:   Christmas Show Dress Rehearsal
Boys: green top & black pants
Girls: red top & black pants or skirt with black stockings
Dec. 11th:  12 dismissal, no after-school
7PM Christmas Show: students arrive at 6:30pm.
Dec. 23rd: 12 dismissal, No after-school
School returns to session Monday,  January 4th, 2016.
Have a Merry Christmas and a Joyous New Year!
_______________________________________________________________
Grade 6A enjoyed making a Halloween craft!
As we say goodbye to October, students should continue to do their best to make for a fine first report card.  Its coming up, don't stop studying!
Dates to remember:
Nov. 10th 12 dismissal No Mr. Steve, No Piano Lessons
Nov. 11th: School Closed
Nov. 17th: Mass 8:30
Nov. 19th: Pizza
Nov. 20th: Class Trip !! Wear gym uniform, lunch in disposable bag with name labeled.
Nov. 25th: Mass 8:30
Nov. 26-27: Thanksgiving Recess
________________________________________________________________________________________________
Welcome Back!!
My name is Mrs. Nikolic and I will be your child's Science teacher this year.  On this page you will find information for 6A homeroom as well as login information for the Science online book, www.pearsonsuccessnet.com.
September 22, 7pm, grade 5 & 6 back to school meeting will be in the gym.  Following departmental meeting, you are invited up to your child's classroom.
Online Science Text: www.pearsonsuccessnet.com
Username:1st initial of your child's first name, last name and class.
For example, Example Student: estudent6a
Password: grade, class, year. For example,  grade6a2015
All entries are lower cased.
Please be sure to update your computers and to allow pop-ups for www.pearsonsuccessnet.com.  The online book has wonderful interactive resources for studying as well as the capability to connect to an online tutor.
_________________________________________________________________________________________________
I wish class 6A a wonderful summer!  We had a great year; you'll be missed.
This summer, remember to do the required reading for 7th grade.  If you lose the papers, the office has extra copies for you.
________________________________________________________________________________________________________________________
Class 6A has been counting the days left to the school year.  As of 5/11/15, there are 28 school days left to this year (the class isn't counting weekends or days off).
While so little days left is exciting, we're not done yet. Below you will find the current units of study in Science for grades 5 & 6.
5th: Earth and Space (last unit of study)
6th: Circulatory & Respiratory Systems
Many fun events are on the way!
On May 26th, 9am, we will have the annual Variety Show starring the 6th, 7th and 8th graders.  All are welcome.
On May 27th, at 7pm, join us for the Spring Concert starring the school band and choir.
Lastly, on June 2nd, at 7pm, join us for the 2nd annual concert featuring Fingers In Motion piano students.
__________________________________________________________________________________________________________________
Welcome Back!
I hope everyone had a wonderful holiday as did I.
Many exciting things are happening here at St. Matthias.  Catholic Schools week is around the corner and 6th grade is currently preparing two projects for display.  We hope that you come to check out all  the students creative work on January 25th.
UNITS OF STUDY:
5th Grade Science: Finishing the Body Systems and will begin Ecosystems after next week.
6th Grade Science: Finishing States of Matter and will begin Elements and the Periodic Table after the 22nd of this month.
Reading: Science and History exemplar on Egypt.
Religion: Mother Mary, The Black Madonna, Matka Boska Czestochowska
__________________________________________________________________________________________________________________
Less than 10 days to Christmas!
Let the countdown begin.
The last month has been exciting.  6th Grade went on their first class trip and had a blast on the Queens College campus.  We are planning the next class trip for the spring and will have information available to you after the new year.
Wednesday, December 17th is the dress rehearsal.  All students are to come dressed in the Christmas Show attire.
Friday, December 19th 12 Dismissal  NO AFTER SCHOOL
Christmas Show 7pm   ALL STUDENTS ARRIVE BY 6:30 pm and report to their classrooms.  Bring a bottle of water and a light snack.
December 23rd, full day  NO AFTER SCHOOL.
To all my students and their families, have a wonderful Christmas holiday.  Enjoy the break; you deserve it!
Here are some pictures from today's dress rehearsal, enjoy!
____________________________________________________________________________________________________
Happy October!
Currently, the sixth grade is taking the Terra Nova exams.  During the week of 10/14 – 10/17, students will have light to no homework due to the rigorous testing schedule.  Students should still read 30 minutes a day and record their reading.  Normal class schedule will resume on Monday, 10/20.
Here are some important dates to remember:
Friday, October 17th: Scholastic Orders Due.  If you'd like to order online, my class code is NJJQ4
Wednesday, October 22nd: Group Science Project Due
Friday, October 24th: 1/2 day, 12 dismissal  6-8th grade Halloween Party (evening)
Wednesday, October 29th: Progress Reports Distributed, return by 10/31.
A class trip for Thursday December 4th is being scheduled.  If you'd like to chaperone, please volunteer.  Remember, all chaperones need to be Virtus trained.  Please check the school website for training dates. The permission slip will be sent out soon.
_____________________________________________________________________________________________________________________________
Welcome Back!
It's going to be a great year for the sixth grade.  Many opportunities to look forward to; especially the Variety Show. Start planning your routine :-)
In the first few days, please be sure to get Book Sox for your textbooks and cover your planner and all workbooks with contact paper.  Find your Math dictionary from last year or talk to Ms. Battaglini about getting a new one.  Bring in an extra $2.00 for tablet paper to keep at home.
Parents, we are in desperate need for lunch volunteers.  I know this is a big commitment. Talk to your family about volunteering at least one day a month if at all possible.
When dropping off your child in the morning, please keep the faculty driveway open as well as the faculty parking on the street.  Recently there has been a traffic cop ticketing parents and teachers who were double parked in front of the school waiting for spots.
Here are some dates to keep in mind:
First Day Handouts: due Monday, 9/8/14
Pizza Order Form due: 9/12/14
Back to School Night for 6A: 9/16/14
The Scholastic Book order due: 9/18/14
School Mass: 9/22/14 @ 8:30 am Lower Church
Pizza Day: 9/18/14
12 dismissal 9/19/14
——————————————————————————————————–
Goodbye 6th Grade!
Have a wonderful summer.  Be sure to do the following….
rest
sleep
play
be ready for September
:-)
Mrs. Nikolic
______________________________________________________________________________________________
Happy Spring!
6th, 7th and 8th Grades are invited to 6A to learn more about the Variety Show on March 27th during lunch recess. All information will be discussed at the meeting. Come and find out if this is something you'd like to do.
The 5th and 6th Grades will be going to the NY Hall of Science on June 12th.  The trip letter will go home after the Easter vacation.  This is a fun trip and we need as many chaperones as possible.  Remember, chaperones need to be Virtus trained.
—————————————————————————————————–
Happy Mid-January!
Catholic Schools Week is coming up.  Class 6A has chosen individual figures from the Old Testament and will do a research project on the person they chose. Stop by to learn why the person was mentioned in the Bible, what biblical passage the figure was mentioned in, what this person has taught humanity and even some fun facts.
6A: Please refer to the outline you were provided with in class. If you misplaced it, refer to the copy on the FYI board in the classroom.
————————————————————————————————————
6A and 6B did a wonderful job creating Mr. Bones.  Students used algebraic thinking and scientific research to complete the project.
Virtue of the Month: Responsibility                         How can you demonstrate this virtue in your daily life?